On 1st of August, 2016 the top 5 companies trending on the stock exchange were all tech companies. Technology has the capability to make things more efficient, It doesn't replace job function just make them smarter. Sometimes this causes the redundancy in roles and sometimes generation of new role.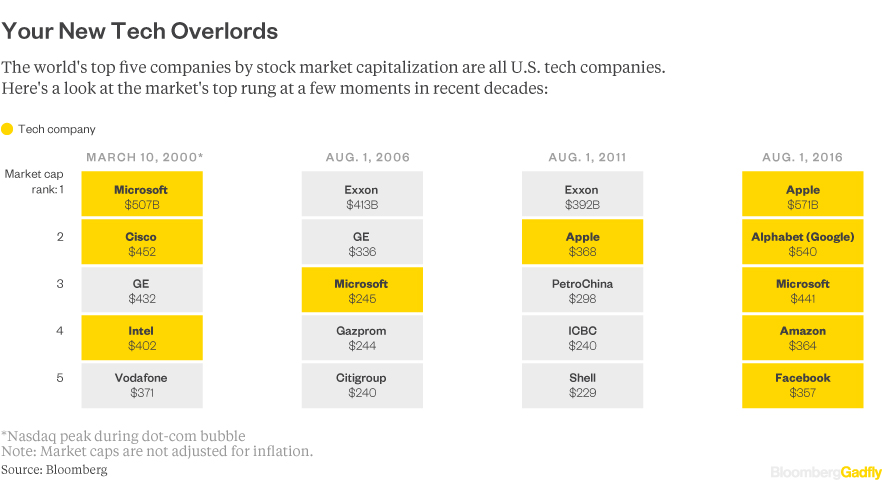 From my experience, most of the business needs can be catered by the very basic technology solutions which exist. Generally, it is said to be 80/20
...continue reading.